World Equestrian Center Airport Transportation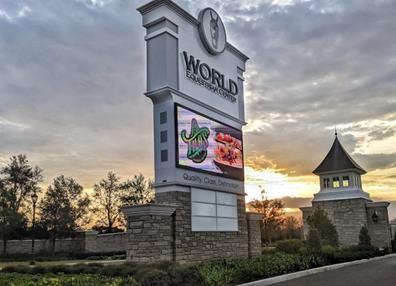 Although some may argue that Lexington is the horse capital of the world, many experts consider Ocala, Florida to be more suitable for the title. Why would Ocala be considered the horse capital of the world?
Florida's, and more specifically Ocala's, claim to fame came back in 1956 when Needles (a history-making thoroughbred) became the first Florida-bred horse to win the Kentucky Derby. Needles also won the Belmont Stakes that very same year.
Florida consistently breeds more horses than Kentucky as well. As a result, in 2007 Ocala/Marion County became the Horse Capital of the world, which is a testament to the County's iron grip on all things equestrian, not to mention its impeccable record of producing some of the greatest champions to ever grace the sport.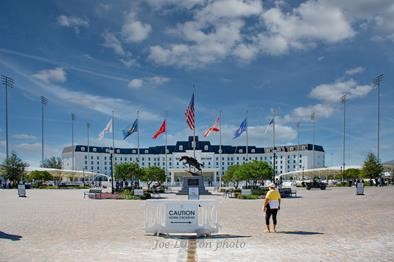 Transportation Services for the World Equestrian Center
When visiting the area, you might need World Equestrian Center transportation services. The World Equestrian Center is dedicated to offering thrilling sporting events and a family-friendly atmosphere for all ages, and Stagecoach Transportation can get you there and back without the hassle of having to transport yourself.
We are the number one World Equestrian Center car service operating in the Ocala area as well as its surrounding communities, including Orlando, Florida. We provide World Equestrian Center airport transportation and a variety of additional services for customers within an 85-mile radius.
We have been in operation for over 20 years and we renew our commitment to providing peerless service and prestige. Our luxury sedans and SUVs are chauffeured by thoroughly screened and impeccably trained licensed drivers. We provide commercially insured vehicles for your safety and peace of mind.
When you're ready to check out nearly 378 acres of arenas combined with luxury accommodations, give us a call so you can arrive on time and in style.
Contact Stagecoach Transportation services at 352-854-6642 or book your ride online today. We look forward to providing you with the very best World Equestrian Center transportation services available in the area.
provide, contact Stagecoach Transportation today at 352-854-6642 . We'll be happy to provide the reliable transportation you or your items need!